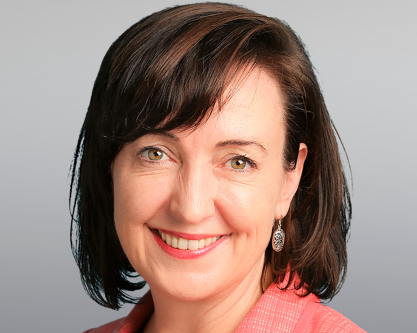 Hon. Dr. Susan Close MP
DEPUTY PREMIER AND MINISTER FOR INDUSTRY, INNOVATION AND SCIENCE
Susan Close is the Deputy Premier of South Australia and the Minister for Climate, Environment and Water; Minister for Industry, Innovation and Science; and Minister for Defence and Space Industries.
Susan has been the Member for Port Adelaide since 2012.
Before entering parliament, Susan was an executive in the Department of Environment and Natural Resources and played a key role in the establishment of the Adelaide Dolphin Sanctuary as a community advocate. She previously worked at the University of Adelaide managing student services and holds a PhD from Flinders University.
Susan is a fierce advocate for women in the workplace, passionate about ensuring accessible and quality education for all, deeply concerned about protecting nature, and driven to deliver the best economic outcomes for South Australia so everyone can benefit from a prosperous future for our state.
Hon. Andrea Michaels MP
MINISTER FOR SMALL AND FAMILY BUSINESS
Andrea Michaels is the South Australian Minister for Small and Family Business, Consumer and Business Affairs, and Arts. She is also the State Member for Enfield, representing the community in Adelaide's inner North and North-Eastern suburbs.

Andrea's family fled war-torn Cyprus in 1974, landing in South Australia in 1976 when she was just 11 months old with nothing but the clothes on their backs. Through her parents' hard work, commitment to family and dedication to their community, Andrea was instilled with a passion for community service. She is now the proud mother of two boys, Sebastian and Charlie, and is keen to ensure that they and their peers are also provided with ample opportunities in a strong, diverse and thriving community.
Prior to becoming a Minister, Andrea was running her own small business – a legal practice specialising in commercial law and supporting small and family businesses. She has also been Treasurer of the Law Society of SA, a company director, and a partner at industry leading law firms, as well as a chartered tax advisor and accredited family business advisor.
Andrea is passionate about promoting diversity, supporting more women to launch and grow businesses, and building safe, fair and friendly communities.
She is focused on ensuring the Government is easy to do business with, that small businesses are supported to succeed, and that the whole community has access to a thriving cultural and creative sector.
Andrea is also committed to being a strong voice for the people of Enfield.