Technological and environmental change is transforming industry
South Australia is in the midst of an economic transformation towards a knowledge-based, sustainable and greener economy.
As decarbonisation, geopolitical uncertainty, new technologies and disrupted supply chains have impacts on how and what we produce, South Australian industries must expand their capabilities into higher-value goods and services.
More than 90 per cent of the world's gross domestic product is now covered by net zero commitments. Existing industries will need to adapt, while new ones will emerge, to meet global needs to reduce greenhouse gas emissions and mitigate climate change.
The Department for Industry, Innovation and Science (DIIS), in partnership with other South Australian Government agencies, is supporting industry sectors to begin reducing their emissions, and helping to build sustainable industries.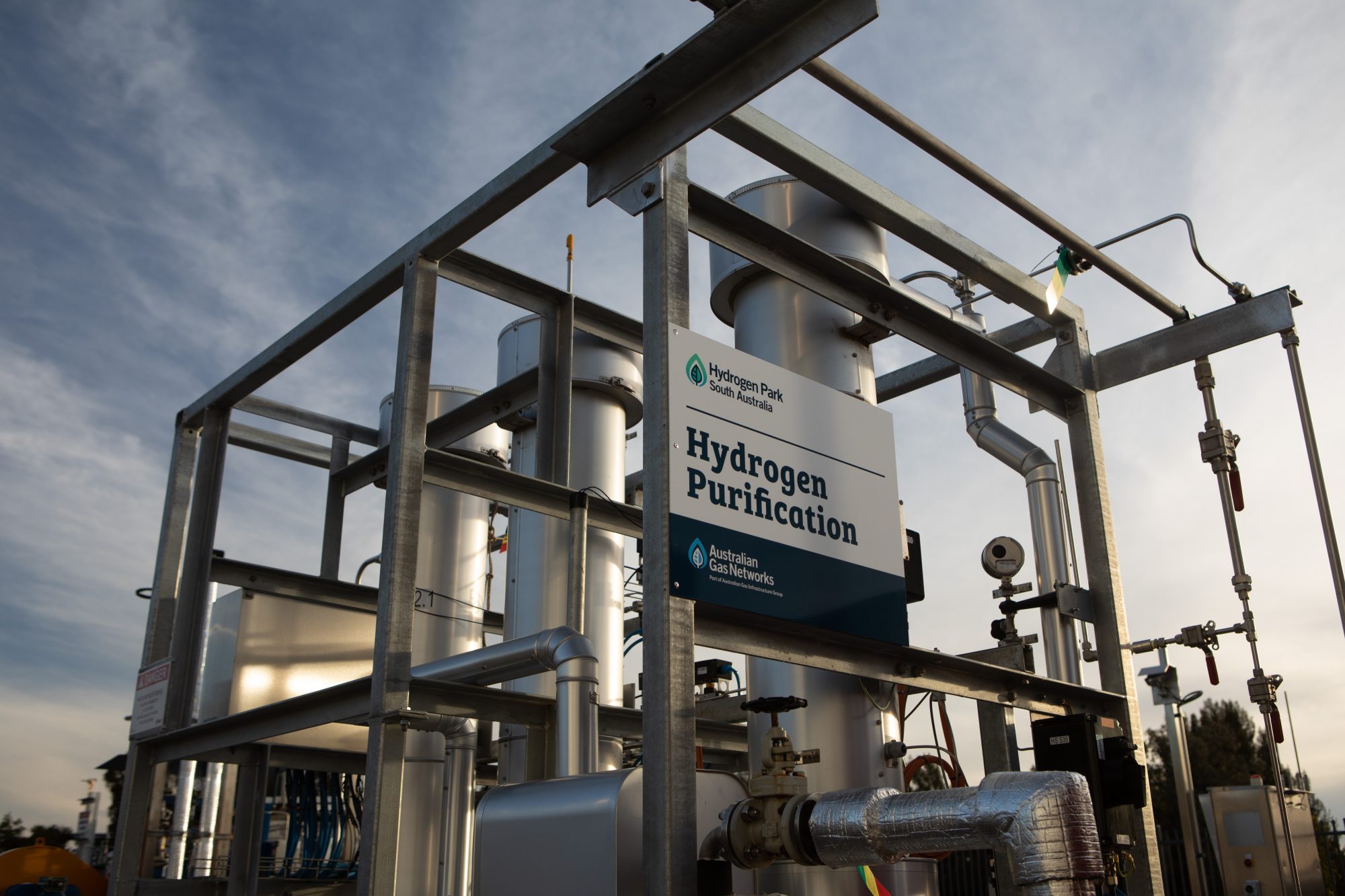 Our opportunity
South Australia's Economic Statement outlines a vision for an economy that is fit for the future – that is smart, sustainable and inclusive.
The global green transition is a transformational opportunity for South Australia and its economy, providing greater economic complexity, productivity and sustainability.
We are already a leader in sustainability and decarbonisation, and we are also primed to become a world-class, low-cost green hydrogen supplier.
With our renewable energy capacity and world-leading investment in hydrogen production, we now have the opportunity to drive the green industrialisation of our economy and become known worldwide as a destination for sustainable investment and business.
We have a mission to capitalise on our sustainability credentials and natural endowment to reorient the state's economy and provide green energy products and services to the world.
Green hydrogen is a clean and reliable energy source that will reduce the state's reliance on electricity powered by fossil fuels. The South Australian Government is investing more than half a billion dollars into green hydrogen by 2025.
Green industrial transition roadmap
DIIS is one of 10 South Australian Government departments collaborating on developing a Green Industrial Transition Roadmap. This roadmap will provide a vision for how South Australia can build sustainable industries in sectors that best leverage our high penetration of renewable energy and natural endowments to build new, low carbon value chains, and transition existing high emitting industries.
Get more information about industrial transformation
There are experienced DIIS team members available to support your growth ambitions – whether that be help with workforce development, navigating government and other support programs, connecting with peers and industry leaders, or the adoption of new technologies.
Subscribe to news about industrial transformation