A clean and reliable energy source
From 2025 onwards, the South Australian Government's investment of more than half a billion dollars into green hydrogen is expected to create thousands of jobs across renewable energy projects, the development of a hydrogen export industry, and a production and storage facility near Whyalla.
Green hydrogen is a clean and reliable energy source that will reduce the state's reliance on electricity powered by fossil fuels. Local production will create new opportunities for South Australia's heavy industry sector to use hydrogen to decarbonise its processes and become more competitive against imported goods.
Currently, more than 70 per cent of South Australia's energy already comes from renewable sources. Green hydrogen will help the state to achieve its goals of 100 per cent net renewables by 2030 and net zero carbon emissions by 2050.
What we're doing
The Department for Industry, Innovation and Science is partnering with SA Government colleagues in the Department for Energy and Mining (DEM) and Office for Hydrogen Power SA (OHPSA) to ensure our economy and communities are best prepared to benefit from the emerging green hydrogen sector.
DIIS is:
undertaking a supply chain study to match local businesses with work arising from major hydrogen projects
partnering with industry and education providers to understand the extent to which the state's current workforce is prepared take up new roles in the emerging hydrogen sector.
A Hydrogen Workforce Plan will be published in late 2023, outlining the steps the government will take to help bridge the gap between current workforce capability and future demand.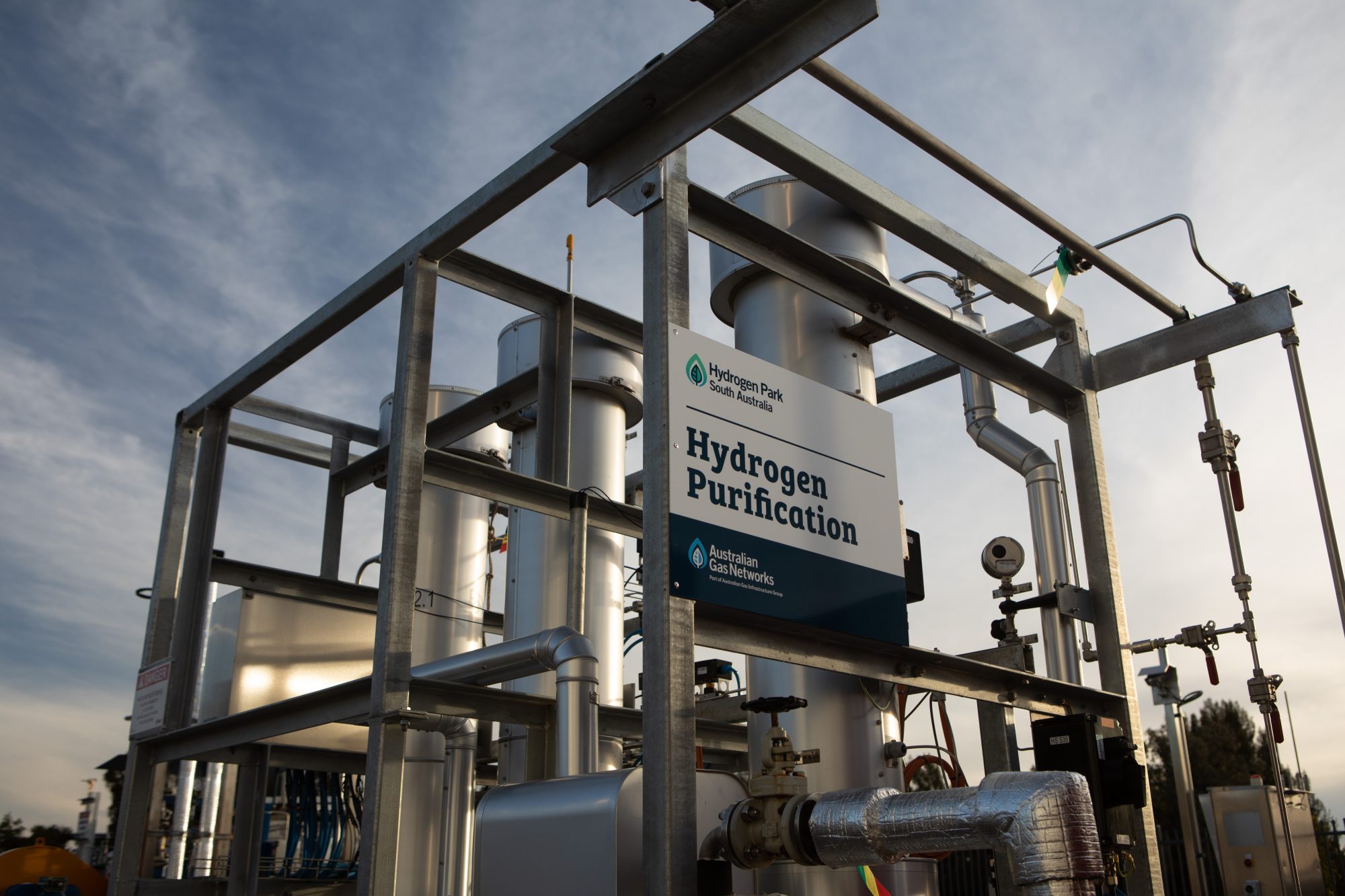 ICN SA's work with the hydrogen industry
South Australia's Industry Capability Network (ICN SA) is currently mapping hundreds of firms that have both an interest in, and the capability to, provide services as part of the complex hydrogen supply chain coming online.
South Australia's Hydrogen Industry Supplier Directory was compiled through a formal expression of interest process, with more than 260 businesses outlining their ability to contribute to the production, storage, transport and distribution of renewable energy and hydrogen, as well as downstream applications such as the manufacture of green iron.